Airthings was minutes away from their IPO and it was time to restructure the brand to represent its global growth ambitions and air quality leadership.
Oslo Venture Company, through our sister company The Brand Project, successfully developed the Airthings brand to clarify its mission, take the desired position and develop solid product streams to serve both consumer and business markets.
About the air you breathe
Airthings' mission is to ensure people around the world take control of their air quality through simple, affordable, and accurate solutions. The company is your typical, super-successful scale-up that needed brand clarity and positioning to get the company ready for an IPO and position it for further growth and market dominance.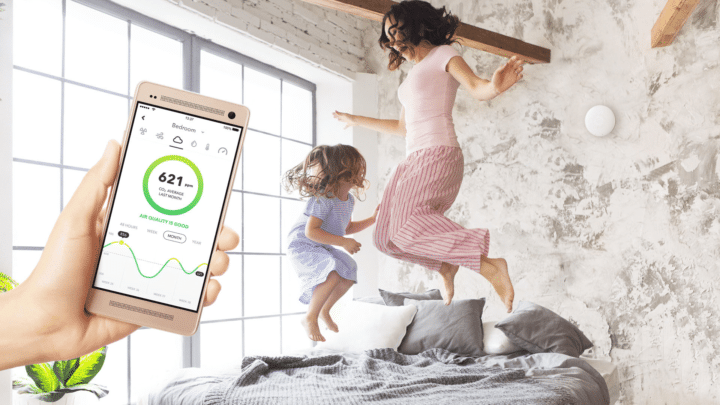 A niche market becomes mainstream
A Norwegian company founded by engineers with the goal of making the world a better place through air quality monitoring. Being uniquely positioned in the Radon discovery and measurement market, this company was able to branch out into providing complete wireless air monitoring solutions and services. And with their recent acquisition of Airtight, strengthened their ability to save energy, save costs and save the environment.
Taking their brand a step further
Taking a cool brand on a growth journey required us to look deep into the organization and its market approach, as well as analyse how the company culture had changed over the years from being a startup to becoming a pre-IPO scale-up, and what was needed for further growth.
Developing the core brand strategy of this growing player was all about keeping the story and core idea alive, all the while elevating it to the next level with clear operational perspectives and strategic implications. The new brand strategy and positioning perspective was launched in 2020 and is being implemented on all levels of the organization.
We are watching a niche becoming mainstream, and we have the leader right here in front of us, and The Brand Project continues to work together with Airthings on their exciting endeavours.
From the CMO
"Working with The Brand Project on our brand and positioning strategy has given us a solid strategic foundation for scaling our brand further. Truly inspiring sessions and focus on what really matters to us makes them stand out as uniquely qualified to help us take Airthings to the next level."
Lauren Pedersen, CMO Airthings